CLICK HERE FOR MY OFFICIAL NFL RAVENS BLOG
MY UNEDITED BLOG IS BELOW.
THE NFL HAS AN IMAGE TO UPHOLD. SO DO I.
This was the biggest game of the season. I was worried that the Ravens I didn't want to show up might show up. They showed up. I get the same feeling when I know my paranoid schizophrenic cousin might show up to important family events like weddings, funerals and court. When he's on his meds, he's ok. When he's not, his day usually ends the same way the Ravens ended their season – with an ass-whoopin. The Ravens scored three points, had four turnovers and committed seven penalties for 64 yards. I've seen old ladies put up better numbers playing ping pong. When Ed Reed and Ray Rice are fumbling, you know it's gonna be a long day.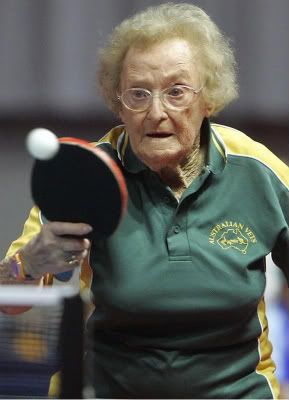 Grandma ain't scared!
Simply put, the Colts were better than the Ravens Saturday night. They played smarter and faster and took away the running game. What else can you say about Peyton Manning that hasn't already been said? The guy is phenomenal and he has our number. Peyton says it's not easy playing against the Ravens but he makes it look like he's throwing against fans that were just pulled out of their seats.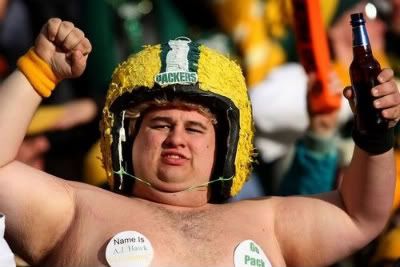 Does this dude own a mirror?
After the pain fades remember this, Joe Flacco is only a second year quarterback. Getting to the AFC Championship game in his first season and the AFC Divisional game in his second season is incredible. Let's not forget we have a second year head coach and a second year running back. The offensive line is young and talented and the defense is among the elite every year. A play-making wide receiver here, a shutdown corner there…smells like the makings of a dynasty to me.
Next up…a long off-season. Eddie Reed – don't retire. Give us a few more years.
Kuh Kaw!
– Ryan Sickler, Ravens Blogger